Pediatrician Staff
Meet our friendly, experienced pediatricians and staff at Medlock Pediatrics! Our entire team is dedicated to helping you and your child feel at home from the moment your walk through the door. We're proud to be members of the Duluth community and serve the needs of their children.
We pride ourselves in being an exceptional clinic where children come first. Our child-focused practice works hard to meet the needs of children from infancy through adolescence. Compassionate, knowledgeable and supportive staff is the cornerstone of Medlock Pediatrics' quality care. All of our pediatricians and medical staff are highly trained professionals, and maintain the highest level of accreditation in pediatrics to address the special needs of infants, children, and teens.
We strive to treat each and every patient as we would want our own children to be treated. Our doctors and staff look forward to building a relationship with you and your family.
Our staff is part of the Medlock Pediatrics family. Most of the employees have been with Medlock Pediatrics for several years, are well trained and experienced in the positions that they hold.
Dr. Maria Batlle

Dr. Maria Batlle is a pediatrician serving the Duluth and Greater Atlanta. As a devoted pediatrician, Dr. Batlle finds her patients to be the best part of her job. Since 1992, she has delivered the care her community needs as an owner and co-founder of Medlock Pediatrics.
Originally from Cuba, Dr. Batlle was raised in San Juan, Puerto Rico, where she finished high school. She came to Georgia in 1982 for her undergraduate degree at Emory University, where she earned a Bachelor of Science in Biology. Dr. Batlle went on to earn her MD at Emory University, followed by a residency in Pediatrics at Emory University associated hospitals. Her relationship with the university has always been strong, and Dr. Batlle has gone on to hold a large number of positions in the Department of Pediatrics at Emory University.
Currently, Dr. Batlle serves as a Clinical Instructor of Pediatrics at Emory, a position she has held for the past 14 years. She is also an Assistant Professor in the Pediatrics Residency program at Emory. Not one to sit still, Dr. Batlle holds two active staff roles: one at Children's Healthcare of Atlanta hospitals, and the other at Gwinnett Medical Center of Lawrenceville. She has also served as Chief of Staff in Pediatrics for Gwinnett.
Dr. Batlle holds a number of board certifications, including from the National Board of Medical Examiners and the American Board of Pediatrics. She stays involved with her peers through membership in a number of professional associations, including the American Academy of Pediatrics (of which she is also a fellow), and the Greater Atlanta Pediatrics Society. Dr. Batlle's research includes the Malaria Research Project for Emory University Genetics Department and The Centers for Disease Control (CDC) in Atlanta.
Dr. Kathryn Benson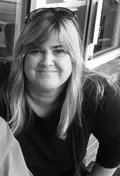 I have been in practice as a pediatrician for over 20 years. I love what I do and was one of those people who knew what I wanted to be when I was a child. I didn't only know I wanted to be a doctor but knew that I wanted to be a pediatrician specifically. I love working with children and enjoy them at all stages of development from the newborn infant, to the stubborn toddler, to school age kids and adolescents. Many of my patients have grown up in my practice and now some of them are going on to have their own children and bring them to me as their pediatrician. In pediatrics you get to know the whole family and I know the parents as well as I do the children. When my patients grow up and move on to adult physicians it is just as sad to say good bye to their parents as it is to my patients.

I grew up in Michigan and Ohio and moved to Atlanta in 1980 where I attended Emory College. I did all of my training at Emory University which included college, medical school and pediatric residency. In Emory College I was involved in an organization called Volunteer Emory, which at the time was a newly formed organization. Volunteer Emory pairs Emory students with volunteer opportunities in the community. I volunteered at Grady Memorial Hospital in the Pediatric Emergency Room and was also in charge of coordinating the pre-medical Emory volunteers that volunteered at Grady. As a pediatric resident I was involved in Camp Independence, a summer camp for children with kidney disease. I worked a few summers in this camp which allowed children on dialysis to attend a summer camp.
I continue to have an interest in volunteering and helping others. I currently volunteer weekly with Meals on Wheels and I am also interested in missions/helping others in the local Atlanta area as well as internationally. I went on a medical mission trip to Liberia with a church group in April of 2014 and I will be going to Honduras this summer to work in a clinic there. I also currently volunteer my time to teach Emory students in my office. I am a preceptor for Emory medical students, NP students and Pediatric residents on a regular basis.
In my spare time I enjoy being outside. I enjoy cycling, hiking and kayaking. I love being in nature and enjoy exploring places I have never been. I like to travel, love reading and enjoy spending time with family and friends. I have 3 dogs which are all "rescues" and I am an animal lover. I have fostered dogs with a local animal rescue group. Other areas of interest for me are environmental and social justice issues and advocating for the rights of children. One of my favorite quotes is by Martin Luther King Jr. "Life's most persistent and urgent question is, what are you doing for others?"
Katherine Morris

Katy is an Atlanta, Georgia native. She started her nursing career at Georgia Southern University in Statesboro, Georgia. In 2007 she received her BS in nursing. She returned to Atlanta following graduation and obtained a job at Children's Healthcare of Atlanta at Egleston. For over 6 years, she worked on a general pediatric floor specializing in neurology and neurosurgery. During this time she returned to school to acquire her Masters degree in nursing from Georgia State University which she completed in 2013. She was excited to continue her career as a pediatric nurse practitioner at Medlock Pediatrics close to where she grew up and currently resides. She has always had a passion for children and pediatric medicine. She is an active member in the National Association of Pediatric Nurse Practitioners as well as Sigma Theta Tau, the National Honor Society of Nursing. She enjoys learning and teaching and serves as a clinical preceptor for local universities. In her spare time she loves spending time with her family, running, and traveling.
Khelsea McCier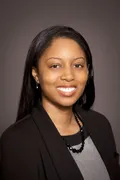 Khelsea was born and raised in Metro Atlanta. She attended Emory University, receiving a Bachelor of Science in Nursing in 2010 and Master of Science in Nursing with Honors in 2015. Her nursing experience has included opportunities at Emory Healthcare and Children's Healthcare of Atlanta, primarily in allergy/immunology and urgent care, prior to joining Medlock Pediatrics. She is board certified by the Pediatric Nursing Certification Board as a primary care Pediatric Nurse Practitioner. She is also a member of Sigma Theta Tau International Honor Society of Nursing, the Society of Pediatric Nurses, and the National Association of Pediatric Nurse Practitioners. Her specialty interests include: obesity prevention, vaccine advocacy, and asthma management.